What are Custom SWAROVSKI Bedazzled Footballs?
Custom SWAROVSKI Bedazzled Footballs are high-quality footballs adorned with genuine SWAROVSKI crystals, adding a touch of luxury and style to a classic sports accessory.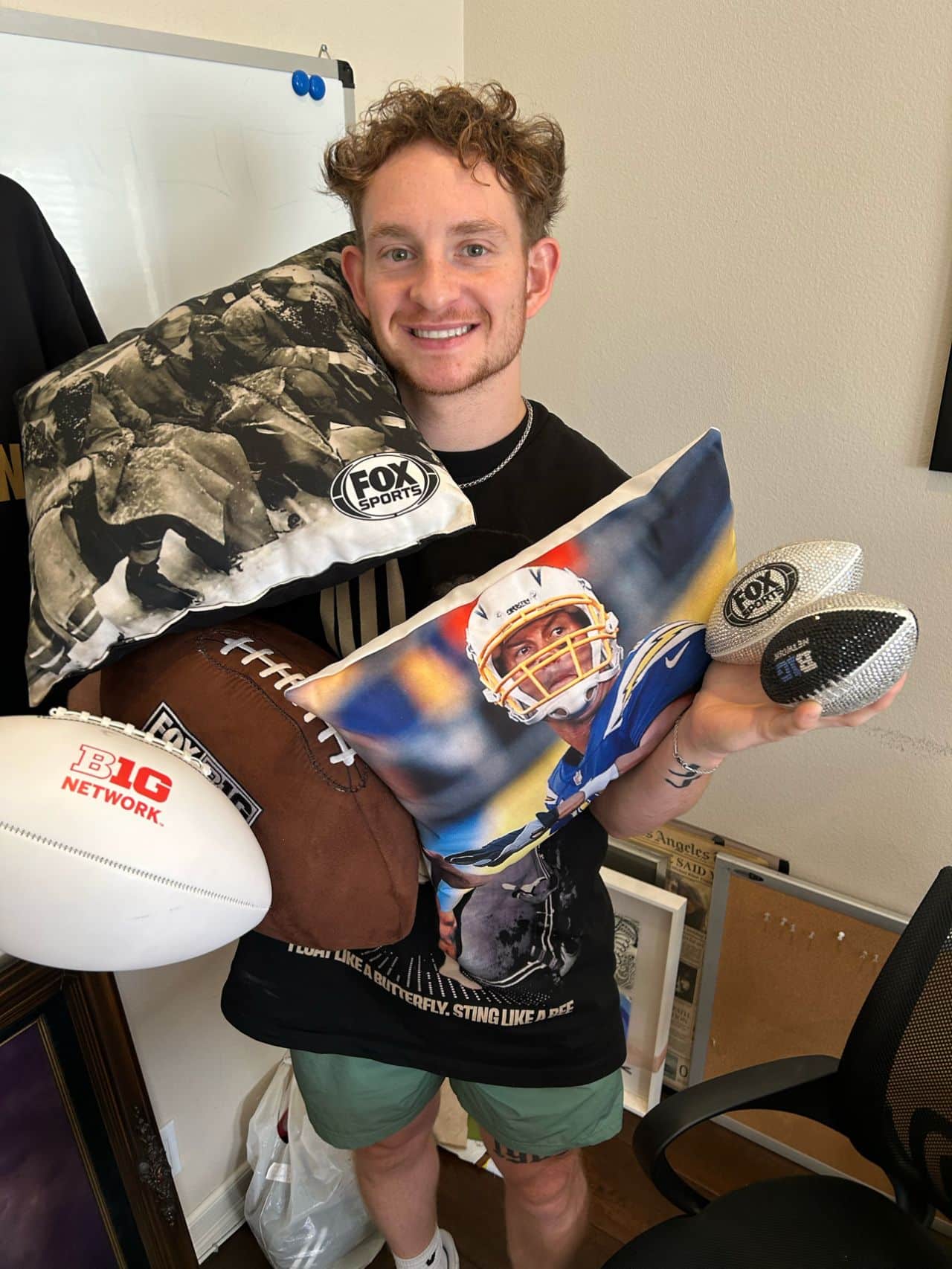 Can I customize the design of my SWAROVSKI Bedazzled Football?
Yes, you can personalize your SWAROVSKI Bedazzled Football with your choice of crystal colors, patterns, or even initials, creating a unique and eye-catching design.
Are these footballs suitable for actual gameplay?
While our SWAROVSKI Bedazzled Footballs are made with premium materials, they are primarily designed for display or collector's purposes. We recommend using them for special occasions and showcasing.
How are the SWAROVSKI crystals applied to the footballs?
The SWAROVSKI crystals are expertly hand-applied by skilled craftsmen, ensuring precision and durability. Each crystal is securely adhered to the football's surface.
Are these footballs suitable for gifting?
Absolutely! Custom SWAROVSKI Bedazzled Footballs make exceptional gifts for sports enthusiasts, collectors, or anyone looking for a distinctive and memorable present.
Can I order these footballs in bulk for events or promotions?
Yes, we offer bulk orders, making them ideal for corporate events, awards, or promotional giveaways. Contact us for details.
How do I care for my SWAROVSKI Bedazzled Football?
To maintain the brilliance of the crystals, we recommend gently wiping the football with a soft, damp cloth when needed. Avoid harsh abrasives or chemicals.
What is the delivery time for custom orders?
Delivery times may vary depending on the complexity of your custom design and order quantity. Contact our team for estimated delivery times for your specific order.
Can I return or exchange my customized SWAROVSKI Bedazzled Football?
Since each football is personalized, we do not accept returns or exchanges unless there is a defect or error in customization. We send proofs for all our items, so you can review your order carefully before confirming.