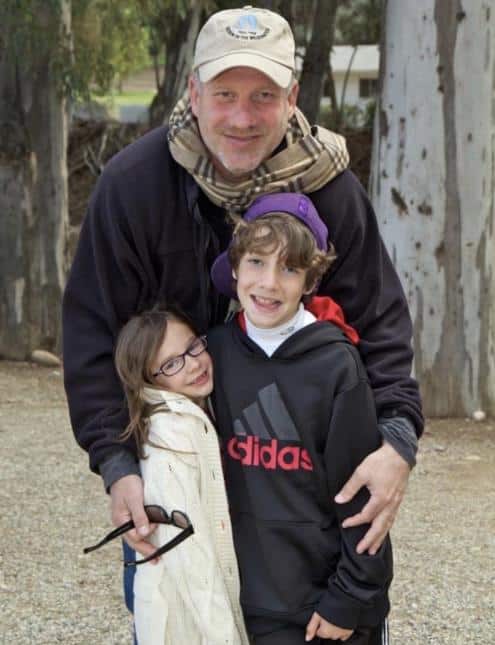 It's not every day that you meet someone as accomplished and inspiring as Jeff Pofsky, founder of JNP merchandising. But today is a special occasion – it's Jeff's birthday! As he celebrates another trip around the sun, we wanted to take a moment to reflect on the incredible person he is and the impact he's had on those around him.
At 60 years young, Jeff has a clear set of priorities – family, work, and charity – all held together by the importance of personal relationships.
"Without incredible personal relationships," he says, "none of my priorities could be maximized!" With a supportive network of loved ones that includes his children, mother, sister, Lauren, and many others, Jeff is surrounded by people who inspire him to give 100% every day.
But Jeff's passion doesn't end there – he's also a lover of fashion, a traveler at heart, and an advocate for self-care. After undergoing surgery a few months ago, he's more energized and focused than ever before.
As he looks to the future, Jeff hopes to inspire others through his writing, teaching, and continued dedication to his priorities.
So, on this special day, we want to wish Jeff a very happy birthday and thank him for all that he does. As he enters a new year of life, we have no doubt that he will continue to inspire and motivate us all.
Happy Birthday, Jeff!
Jeff's Passion
One of the things that drive Jeff Pofsky and keeps him going day in and day out is his passion for seeing others give 100%. "There will be ups and downs," he says, "but seeing those close to me compete, show resilience, and never give up is what inspires me."
This passion for excellence and perseverance is evident not only in Jeff's personal life but also in his work at JNP Merchandising. Recently, the company completed a merchandising project for the movie premiere of "Air: A Courting Legend," a film that explores the intersection of basketball and romance. As a sports fan and someone who has long been fascinated by the power of sports to bring people together, Jeff was thrilled to be a part of this project.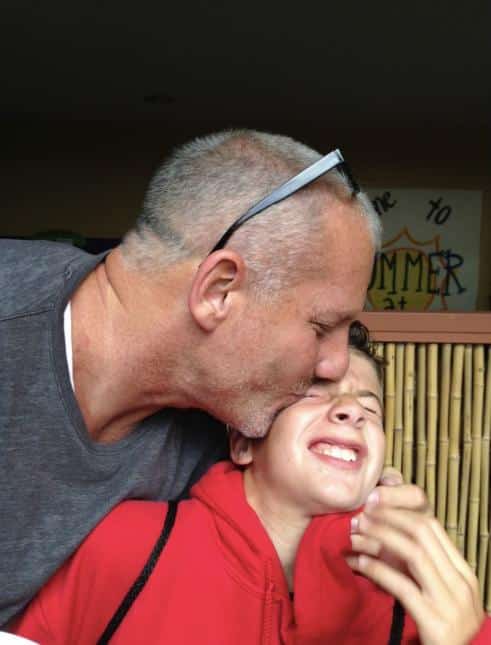 But for Jeff, it's not just about the glitz and glamor of Hollywood premieres or high-profile events. It's about helping people and organizations tell their stories through the power of merchandising. Whether it's creating branded merchandise for a charity event or designing products that celebrate a team's championship victory, Jeff and his team are dedicated to helping their clients achieve their goals.
Of course, Jeff's passion extends beyond the world of work, too. As a sports fan and avid traveler, he's always looking for new experiences and opportunities to connect with others. Whether he's cheering on his favorite team or exploring a new city, Jeff brings the same energy and enthusiasm to everything he does.
Jeff's Surgery
While Jeff's passions and interests are a huge part of what makes him the person he is, it's important to acknowledge the challenges he has faced as well. One of the biggest challenges Jeff has had to overcome in recent months was a major surgery that left him feeling physically and emotionally drained.
But despite the difficulties he faced, Jeff approached his recovery with the same determination and perseverance he brings to everything else in his life. "My life has changed since my surgery a few months ago," he explains. "I have more energy, I eat better, I exercise… I take care of myself better."
This renewed focus on self-care has had a profound impact on Jeff's leadership style as well. "It helps me communicate more thoughtfully," he says, "and I am a more hands-on leader." By taking care of himself both physically and emotionally, Jeff is better equipped to support and guide his team at JNP Merchandising.
Of course, recovery from major surgery is never easy, and Jeff is quick to credit the support of his family, friends, and colleagues for helping him through the tough times. "I am surrounded by incredibly supportive and nurturing people," he says, "and I am grateful for all they do to help me be my best self."
Through it all, Jeff's determination and resilience have been an inspiration to those around him. And as he continues to focus on his recovery and his health, there's no doubt that he'll continue to inspire others to give their all and never give up.
Jeff's Mission
As Jeff celebrates his 60th birthday, it's clear that his life has been shaped by his unwavering commitment to family, work, and charity. From his beloved children to his supportive friends and colleagues, Jeff's relationships have been a driving force behind his many successes over the years.
But what truly sets Jeff apart is his passion for seeing those around him give 100 percent. Whether it's competing on the sports field or in the fast-paced world of merchandising, Jeff finds inspiration in the resilience and determination of those closest to him.
Of course, Jeff's life has also been marked by challenges – including a major surgery that tested his physical and emotional strength. Through it all, Jeff has remained committed to taking care of himself and supporting his team at JNP Merchandising, proving that he is as dedicated to his own well-being as he is to the success of his company.
Looking ahead, Jeff is excited to build on JNP's recent success with the "Air: A Courting Legend" movie premiere and take the company to new heights. With his characteristic drive and leadership, there's no doubt that he will continue to inspire those around him to give their all and never give up.
Happy 60th birthday, Jeff! May your passions continue to fuel your success, and may your commitment to relationships and resilience continue to guide you in all that you do.
Here's to another year of making a difference at JNP and beyond!
Take a trip with Jeff as he showcases all the people he loves!