Understanding the Significance of World Heart Day
Hey there, JNP family! Let's chat about World Heart Day. If you're unfamiliar, World Heart Day is more than just a day on the calendar; it's a global call to action.
At its core, this day revolves around raising cardiovascular health awareness.
Think about it: with so many of us leading fast-paced lives, the importance of heart health can sometimes take a backseat. Through global cardiac awareness campaigns, World Heart Day reminds us to tune into our heartbeats and prioritize our health.
And trust us, our hearts thank us for it!
The Story Behind Jeff Pofsky's Inspiring Journey Toward Cardiac Awareness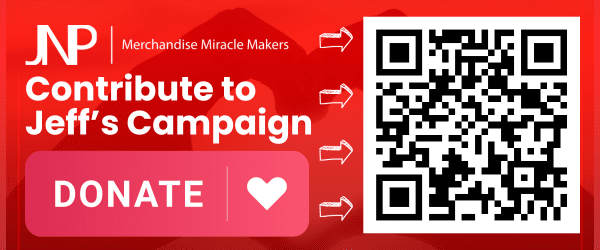 Enter Jeff Pofsky – a name that stands tall in the cardiac health advocacy world. What sets Jeff apart is his firsthand experience with heart disease.
Yet, he didn't let that define him; instead, he transformed it into a mission. Backed by a dedicated team of 11 members, Jeff became the beacon of hope for many, striving relentlessly to raise global cardiac consciousness.
This year, his efforts received a significant nod as he was nominated for the American Heart Association's Leaders of Impact campaign.
As part of this cohort of changemakers, Jeff aims to leave an indelible mark on our community's health. His message? "Despite the advancements, cardiovascular disease remains the No.1 killer in the US, and millions are at risk. We need change, and we need it now."
His personal experience with heart disease wasn't a setback but a setup for a bigger comeback.
Driven by this deeply personal journey, Jeff has become a beacon of hope and an emblem of motivation to raise global awareness.
When we think about the passion that ignites change, Jeff's story is the kindling.
The Importance of Early Detection and Timely Intervention in Preventing Cardiovascular Diseases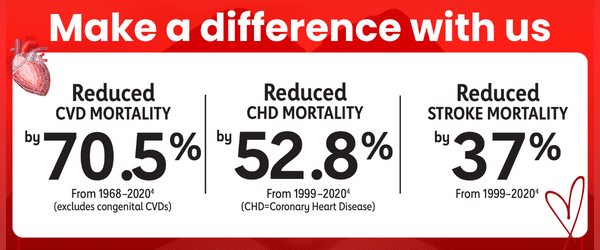 Here's something to mull over, what if we told you that catching early signs of heart disease can be a game-changer? No, we're not fortune tellers, but regular cardiac screenings and tests surely come close!
Recognizing these signs and making timely interventions means you're not only adding years to your life but life to your years. And while we're at it, let's not forget those golden lifestyle changes for heart health.
From tweaking our diets to adding a splash of daily exercise, every little change paints a brighter cardiac picture.
Getting Involved: How You Can Contribute to Global Cardiac Awareness on World Heart Day 2023
Alright, folks, now for the big question: how can you make a splash this World Heart Day?
Donate to a great cause, or take the digital route by spreading awareness on social media using #WorldHeartDay2023.
Every tweet, post, and share amplifies the message and keeps the heartbeat of awareness strong. And remember, it's not just about one day; it's about creating ripples of change that resonate all year round.
Join us in this heartfelt mission. Because together, we can, and we will, make a world of difference. ❤️🌍